About the photographer


A good photo is not taken, rather it is a gift from the Creator. When one considers the implicit beauty of the subject, its pose against the background, its action or stillness at that moment, and the unique interplay of the light, one realises what a privilege it has been to be there at that point in history. Too often the photographer gets the glory, when in truth, the honour should go to the artist behind each scene. My desire in sharing this site with you is to direct praise to the real artist in each photo - my heavenly Father, Creator of the heavens and the earth. The name of this site was inspired by the old hymn "This is my Father's world".

All photos have been captured using one of the Olympus E series four-thirds system dSLRs (mostly the E-1, E-3 or E-5) or the E-M1 or E-M1 MkII micro four-thirds cameras, and one of the Zuiko Digital (ZD) lenses. My current lens collection includes the 11-22 mm f2.8-3.5 wide angle zoom, 12-100 mm f4.0 PRO zoom, 60 mm f2.8 macro, 40-150 mm f2.8 PRO telephoto with the TC1.4 and TC2.0 teleconverters, and the 300 mm f2.8 with the EC1.4 and EC2.0 teleconverters.

All the images on this site are for sale. Half of all proceeds go to one of the charities or not-for-profit organisations I support. Photos can be supplied digitally as TIFF or JPEG, as prints on fine art paper or canvas up to 3m in length, or printed and framed. Please contact the author for details and a quote.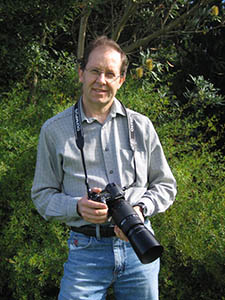 ---